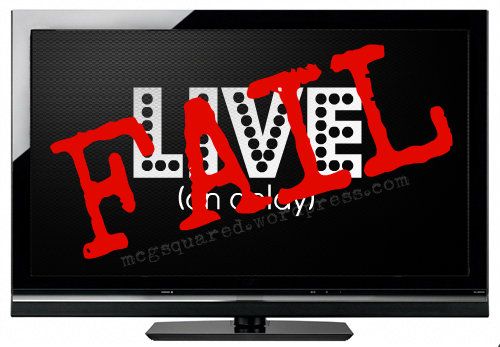 For years the norm for Networks, when it comes to live sporting events/network news/reality television, is that they are live for the East Coast first, then the rest of the country gets to watch it on a Broadcast Delay.  I am sure ratings and ad revenue is the real reason they delay the programming.
In the age of Social Media, do we really need tape delay?  The big glaring example is with NBC's coverage of the 2012 "Summer Games"(Notice I didn't call it that event with the "O").
NBC tapes the events and shows, then broadcast them back to us for our Time Zones and Prime Time when the ratings is going for Gold.  Facebook, Twitter and on other Social Networking people who have already watched it live, either in person or in London(or by Time Zones in the U.S.), post the results online and ruin the suspense and surprise for us here in the U.S. or in later Time Zones.
This happens with normal live events that broadcast live on the East Coast and trickle back across the country on the regular.  What would happen if we just got rid of tape delay and ran things live(with the obvious 7 second delay for F.C.C. purposes)?
Especially with the growing number of people who own a DVR, they can record it and watch it on their own time anyway.
Then there is the obvious social etiquette on Social Networking sites.  It should be OBVIOUS that you don't post results to a big sporting event that you know other's haven't seen yet.
Although I can see the argument for people in other Time Zones reacting to what they have just seen and why should they have to wait for 3 hours for everyone to see it too.
Another point for why we need to just abolish the tape delay.  Social Networking sites aren't the only ones we end up screaming profanities at when awaiting a big event and get it spoiled.  Network and News websites will post the results sometimes before it even airs.
Yahoo! News, have been a frequent offender to get the news out first and spill the beans on a big fight that was taped for viewing later in the week.  NBC itself has posted results of the "Summer Games" before they aired across the country.  Our media has become a report first, be damned the consequences entity.  Irresponsible journalism, especially in a day and age where TMZ is a reputable news agency.
Let's start a e-mail, Social Networking Campaign to let the Networks know we want to do "Away with the Delay" for LIVE events!
-Gary
Related articles